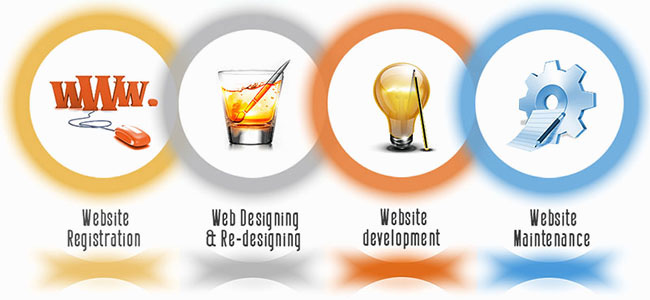 When you hand over a web site design or solution project to Tech Prime Web, we take care of everything for you.
We can handle everything from concept to design to programming to hosting to maintenance and marketing. We do all of this because you have more important things to do – like running your business.
We create excellent web and database solutions. That evidence is in our web portfolio. But we offer much more than merely designing your web site—our production process, capabilities, experience and web solution stickiness get you a smart web presence that works and saves you money.
Bottom Line… We Make You "Look Good"
Our Process
First, we consult with you to understand your project in detail. At this point, we offer immediate suggestions on how the project should go. Then we brainstorm and send a project proposal.
If your site requires designing, we will then give you several design images from which to choose. Pick the one you like best or combine ideas from several of these designs.
Next, we start the first stage of production and generate programming coding for you. You will be able to see the progress of your site on your own staging server. This insures that we stick to your plan and you can see what is going on the whole time.
When the first version is ready, you will be asked to proof it and request changes. We put your changes into effect and keep making changes until you are completely satisfied. At last the site is launched. On time!
Our Capabilities
HTML web projects, website designs, intranets, and other web solution projects
Content Management Systems (CMS)
Web hosting, domain name registration, DNS and e-mail
Flash, PhotoShop design and programming
Website promotion and banner ad creation
Search Engine Optimization (SEO) and Analytics Services
Web programming with databases MySQL, SQL, PHP, .Net, JavaScript, and more
Daily, weekly, or monthly maintenance of websites and solutions
Custom applications such as: e-commerce, real estate, classified boards and the like.
About anything web related
Our Experience
Our team are experienced in web site development, design, e-commerce, and programming solutions. We can handle any size project or challenge. We also have over twenty-five years of combined experience in business development and marketing. Tech Prime Web is an entity that is qualified to assist you and your clients.
When you team with Tech Prime Web you connect with our experience, which benefits your company and positively impacts your bottom line.
Our Specialty
We make you look good. Your site will stay fresh, work well, bring in traffic, and be used as a tool. It will be something you are proud of and will want to use in offline marketing.
Feel free to call us or fill our online form and we would get back to you…