Are you an Agency?
Need technical expertise in CMS, PHP, web design, SEO, SMM and more?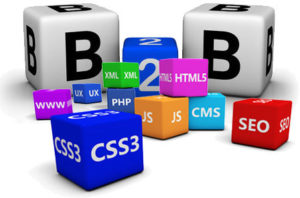 Whether you need to cost out the technical side of a project or need urgent resources to scale a project at a moment's notice, Tech Prime Web is ready to help.
We are a web design and programming firm that specializes in teaming up with agencies of all sizes – to seamlessly perform as their technical web services department.
No unreliable contractors here. We are a reliable and reasonably priced technology partner available for:
Project management
Web programming: PHP, WordPress, Drupal, and other open source programming
Web design
E-commerce
Mobile website and marketing
Search engine marketing
Social media marketing
Other forms of online marketing
Our goal is simple
To allow you to expand your service offerings so you can retain clients, expand the size of projects and make your company more profitable. We accomplish this by working quickly and efficiently, drawing on years of experience that's reflected in our portfolio.
Feel free to call us or fill our online form and we would get back to you...