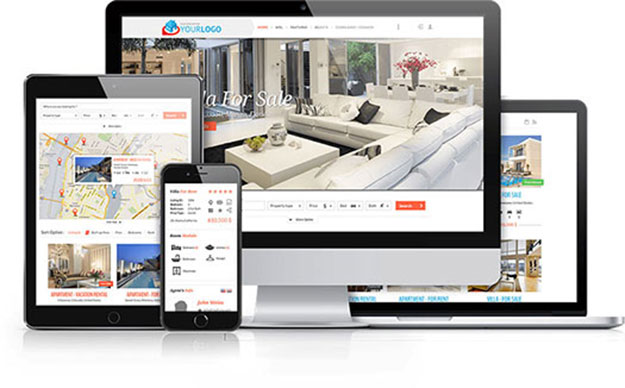 Tech Prime Web introduces its Real Estate Solution listing manager which means we can have you up and running with minimal costs but with all of the functionality of a great real estate site. Our Real Estate Solution allows independent real estate agents, brokers, or property managers to upload and maintain listings for sale, for rent and/or for lease. Additional features includes the ability to upload photo galleries, add categories, sub-categories, agent profiles as well as company profiles. Allow users to save and manage favorite properties.
Some key features of Tech Prime Web's Real Estate Solution include:
FRONT-END
Allows visitors to look through your real estate at any time.
Automatically interfaces with Google Maps - potential customers will always know exactly where to find your property.
Viral Marketing - visitors can email listings to their friends right from the Real Estate Solution.
Flexible search - browse properties according to whatever criteria visitors like.
AJAX powered property search map
Google Maps
Automatic PDF flyer generation
Convenient tabbed layouts
RSS Feeds by category, agent, or company properties
Company Property View
Company Agents View
Agent Properties View
Ability for users to save/manage favorite properties
Multiple Image Gallery Options
Multi-language capability
Mortgage Calculator
Much much more!!!
BACK-END
Secure - no one but you or assign Administrator can change your listings.
Easily keep your property listings updated - no HTML coding required to add, delete, or modify listings.
Built-in image manager - upload photos via your web browser, either when creating new listings or modifying an existing one. If photos are not uploaded for a property, a "photo not available" image will be automatically displayed for the listing.
Automatically thumbnails - smaller versions of your images are automatically created through the GD library.
Showcase specific properties - built-in featured listing manager allows you to place special offerings right on your front page.
Multi-level categories/subcategories
Ability to apply properties to multiple categories and agents
Custom category/company/agent icon uploads and selection from panel
Multiple property image upload and linking
Manage and order all property images
Settings Galore! Configure colors, gallery, filters, and more through IP settings!
Custom CSS editing from admin panel
Feature properties, agents, or companies
Add custom property amenities
Drag and drop Google Map location tool
Upload related documents (PDFs, Word Docs, SWF) easily per listing
MySQL database back-end - fast mySQL included in our hosting plans.
Plenty More!!
Our Real Estate Solutions are affordable and comprehensive. If you are a Realtor, Agent, property owner and/or property management company and you need to get your real estate business online for the first time, or you need your outdated website re-vamped, then you've come to the right place. We're experts in Web design, online marketing and Web programming and offer you a team of Web professionals for any real estate project, no matter how big.
Feel free to call us or fill our online form and we would get back to you...