Website Design
Creative, Effective and Professional Website Designs
We know that getting that perfect look for your website is very important and crucial for attracting and retaining your customers. Designing the site to match your brand identity and the image which you wish to portray needs proactive thought and skilled people.
We understand that our clients need a website for their business, not just for fun. We put emphasis not only on how a website looks, but how it performs, and how well it achieves your business objectives. Whether it's web design for a small business, a corporate site, or a fully functional e-commerce machine; Tech Prime Web has the solution.
Tech Prime Web have a large pool of resources and the required business and technical expertise to develop websites of any complexity providing complete front-end and back-end development based on the latest technologies and industry trends.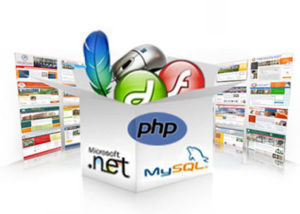 Tech Prime Web managed to meet the best of our clients' expectations over the course of different projects that we have handled in the past. We have developed application products both web based and client /server applications for reputed clients in the finance, mortgage sectors and for various e-businesses.
Tech Prime Web has the team of professionals who are creative thinkers and are attuned to your needs. When we work on website designing, we also ensure that your brand is reflected in your web presence. Our team ensures web accessibility for your websites and matches W3C compliance for work delivered. Each aspect of your web design brief is taken into consideration and we work tirelessly to ensure that the website is created with the right mix of excellent design and industry standard benchmarks. With a team of highly experienced analysts, website designers and development programmers with expertise ranging from 6 to 18 years, we pride ourselves in having the right website design expertise to develop and support your technology solutions.
Feel free to fill our online form and we would get back to you...