Email Notification Issues and Troubleshooting
When using Cariera Theme which includes WP Job Manager Plugins packages, you'll find settings and emails notifications kind of difficult to figure out. Below are some troubleshooting and solutions to address these issues.
EDIT JOB LISTING COMPANY INFORMATION ONLY

(application area beneath (under) the listing)
You might want to apply and or change information under the Company Name section
(example: you can display a different email link other than the Admin beneath and under the Company name.
To edit "Job Listing" information (phone, email address, etc.) beneath / under the Company (Project) name:
Go to (Edit Company) Companies menu, "All Companies" and below under "Company Data" edit/add email and other info needed.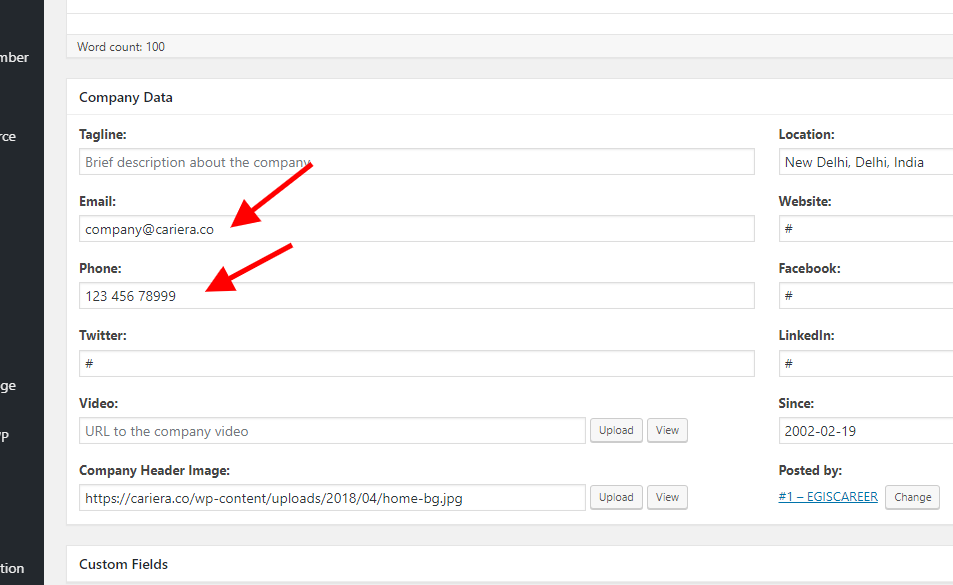 Note:  These changes / settings (emails addressees) would not receive email notification just and only for displaying email address link.
RECEIVE EMAIL NOTIFICATIONS FROM POP UP APPLICATIONS
If you are not reviving emails notifications from the pop-up application but do receive email notification from web-based applications (online resume submission included in the theme), the below addressees the issue.
To be able to receive resumes/applications from pop-up application
Go to "Job Listings" (edit Job) then All Jobs and edit - under Job Data edit "Application email/URL:" field.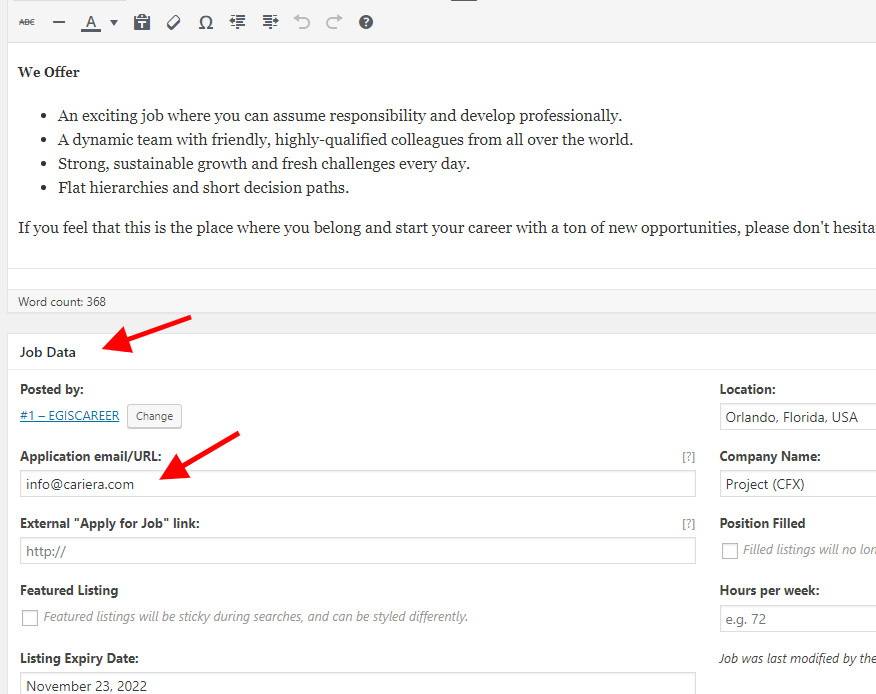 Note: It will send email notification (pop-up application method) to the email address applied.  This will not change the Company Info Data beneath (under) Company name.
Need help? We're always here for you.
Feel free to call us or fill our online form and we would get back to you...